We're looking for a talented, energetic and professional marketing executive to help market several of our EC brands including Spring Harvest, Essential Event Management and Essential Christian Songs. Competitive graduate to mid-weight salary, hybrid working, mix of digital and print marketing.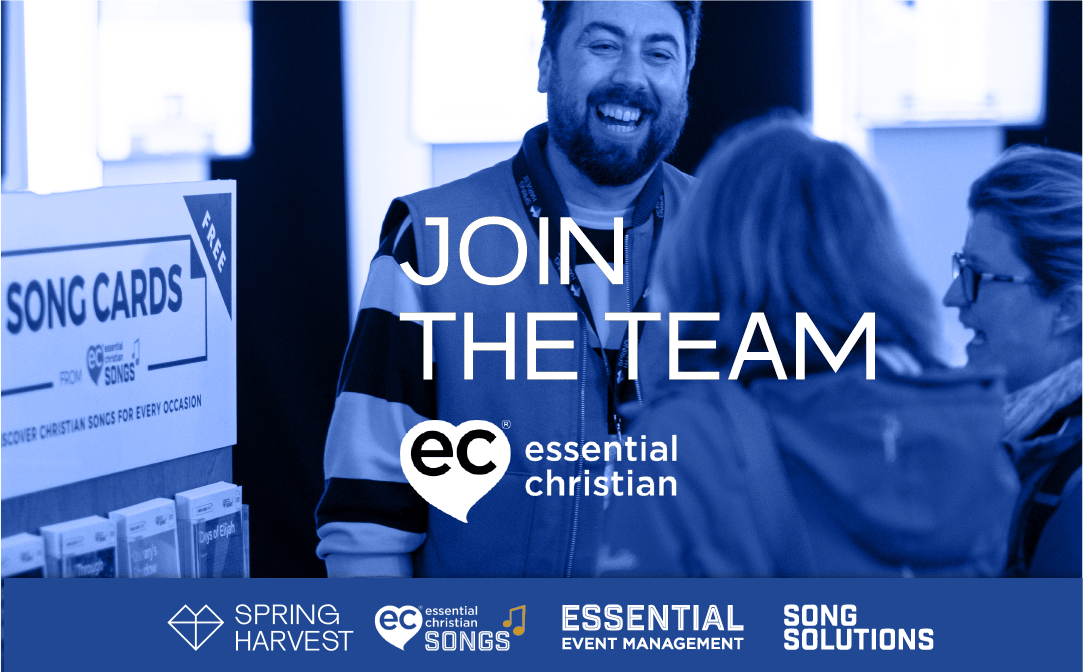 Are you looking for a new challenge?
You'll have the opportunity to help us reach more people with the good news, grow in your marketing skills and contribute to a dynamic, inclusive and collaborative team of like minded people.
£23-25K salary (depending on experience)
Hybrid working (a minimum of 2 days in the office)
A chance to make an impact for your faith
Digital and print marketing abilities needed
Marketing world-changing worship songs and exciting events
Building online communities
Take your skills to the next level
If you're looking for an opportunity to use your marketing skills to help Essential Christian grow with new events and fresh songs this job might be perfect for you.
More about us and you
Our marketing team have played a key part in this digital transformation journey and now as we look to develop these assets and grow the reach and ministry of Spring Harvest and other Essential Christian brands, we are looking for an experienced Marketing Executive to join our team.
With proven experience in a marketing and communications role, and an understanding of the Christian constituency that we seek to grow and serve, you will bring a breath of fresh air and creativity to our communications strategy, developing a tone of voice that engages with new audiences in the UK Church, bringing acquisition and retention growth across our brands.
Occupational Requirement
Due to the nature and context of this role, there is an Occupational Requirement that the post-holder be a practising and committed Christian, seeking to grow in their discipleship, and an active and regular worshipping member of a Christian church.
If you have a passion for Christian events, teaching and music, you get a buzz from creating engaging content both written and on social media platforms, and you would thrive in a fast-paced and pioneering working environment, then we'd love you to hear from you.
Please download a full job descriptions and application form.  
Applications should be emailed to recruitment@essentialchristian.org.
Closing date Thursday 8th December 2022.  Interviews will take place in Uckfield, East Sussex.